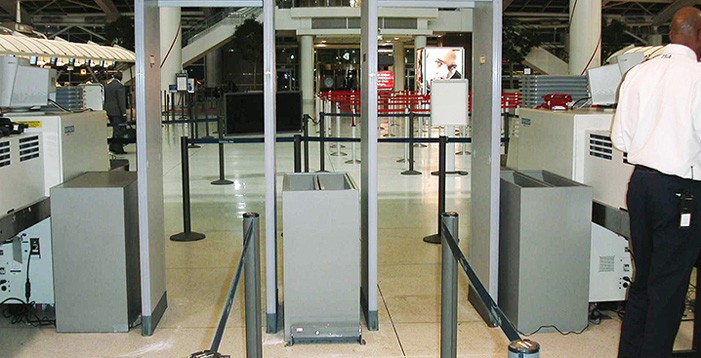 CEIA EMA-3 Liquid Explosive Detection System (LEDS) successfully passed the evaluation carried out according to the ECAC Common Evaluation Process of security equipment and conforms to the requirements of Standard 3 for Type B equipment used to inspect Liquids, Aerosols and Gels (LAGs).
The EMA-3 analyzer is characterized by the following features:
Accurate and quick Inspection of sealed and unsealed bottles
Clear "OK/Attention" inspection result
Automatic Analysis of sealed containers in ~ 5 seconds
Proven operational efficiency in real applications
Compact size and ergonomic design
More than 1000 EMA analyzers have so far been supplied and successfully installed in airport applications. 
General Description of the EMA-3
The EMA is a device designed for the inspection of bottles and their contents with the aim of detecting the possible presence of threat materials. The procedure of use is extremely simple and automatic: in a few seconds, the analyzer provides a positive response (OK) or an alarm signal, without the need for any action on the part of the operator. 
The detection cavity allows a wide range of containers with different shapes and capacities to be introduced. 
Plastic, glass, ceramic and metal containers can all be screened. 
The electromagnetic field generated in the detection cavity, of weak intensity and non-ionizing, is safe for the liquids and for the analyzer operator. Calibration of the device is automatic. 
Some information about CEIA
CEIA is a leading manufacturer of Security Metal Detectors with more than 40 years of experience. CEIA Metal Detectors for airport security comply with the requirements specified by the competent authorities providing automatic detection of metal targets/threats over the entire body, even in cavities, and the maximum flow-rate thanks to unsurpassed discrimination of personal metal belongings. In order to increase the security and the throughput of an Airport Security Checkpoint, additional equipment provided by CEIA are the SAMD Shoe Analyzer and the EMA Bottled Liquid Scanner.