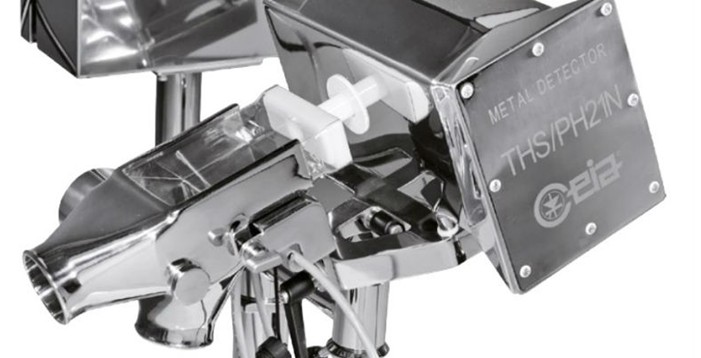 High Performance Pharmaceutical Metal Detection Systems
The pharmaceutical industry demands high performance and quality standards from its production facilities and the CEIA THS/PH21 series has been designed to meet these requirements. Key design elements of the range include:
Very high throughput rate for a compact machine.

Superior detection capability driven by its multispectrum technology.

Maximum configurability allowing integration into your system.

FDA Title 21CFR Part 11 Compliant for data security, data integrity and data traceability.

Design and construction standards are compliant with 21 CFR Parts 210 and 211
What does FDA Part 11 Compliance involve?
In order to comply with the FDA requirements the THS/PH21 range has to meet stringent detection, construction quality and reliability standards. In addition, the data captured also needs to be collected and secured in a specific manner to meet the standard. This is achieved by:
The THS/PH21 Metal Detector Series is a high-sensitivity, high-precision measuring instrument. The response from the device is used to directly control the ejection of the contaminated product and to check that it has actually been eliminated.

Data relating to each detection and ejection event is stored in an "events memory" that provides certification of production quality, the inspection itself, any programming operations as well as the periodical functional test phases using standard test samples.

FDA Code Title 21 Part 11 prescribes rigorous criteria for access to programming and computer data protection which have been fully adopted in the CEIA THS/PH21 Series firmware. User access is only possible via specific login with User Name and Password, under the control of the System Administrator, who programmes the user profile and associates with each user the functions available to him/her.
Network Integration
Once data is collected it can be integrated into the factory's own SCADA system using either ethernet or serial communication channels. The unit also allows Bluetooth connections so it can be connected to a local computer for maintenance or audit purposes without the need for a physical link.
This article covers some of the key elements of of the CEIA pharmaceutical metal detector range. For full details of the range or for an initial discussion on your project requirements, please call MDS on 0161 286 8755 or use our contact form to request a call back.